"That's a good girl ... kiss the ring."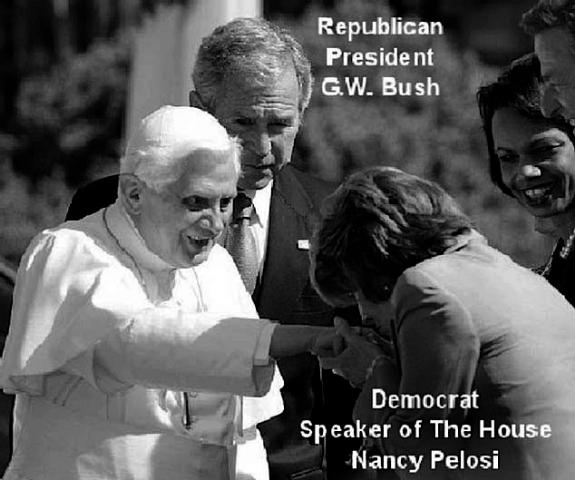 The President of the United States and a grinning Secretary of State observe the Speaker of the House kissing the Pope's ring. It's good to see that America's government is in compliance.
According to Vatican tradition, kissing the ring of the Pope is recognition that the person is a servant of the Pope. Bush stated on the Eternal World Television Network (EWTN) before Ratzinger's first visit to the U.S. that when the Pope talked, "God was speaking."